Our Story
Riley Banks was 13 years old when she visited Kenya for the first time, and what she experienced there has changed the course of her life and hundreds of children's lives forever. It was just a two-week trip, one that involved visiting family, feeding babies in a neonatal unit and serving in an orphanage, but her involvement in Kenya didn't end when she returned. In fact, it had just begun.
About Us
Don't let anyone look down on you because you are young, but set an example for the believers in speech, in conduct, in love, in faith and in purity.
With Simple Childlike Faith,
Amazing Things Can Happen
Riley Unlikely is the inspiring story of Riley Banks, who first traveled to Kenya at age 13, and has been back every year since bringing backpacks of school supplies and hygiene kits for young girls, developing relationships and friendships, and is currently, as a young millennial, raising money to build a complete learning complex in Kibwezi, Kenya for those who have nothing.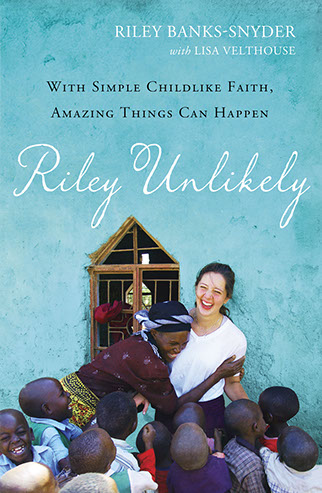 Speaking
Riley speaks nationally to varied audiences including youth and women's events. Her story fits anywhere from the pre-teens to the grandmothers. She will be such an inspiration and motivation for others to follow the calling that God has for their lives.
Store
Riley's Treasures collects and sells gently used clothing, footwear, household items, furniture, toys, baby equipment and just about anything else you can imagine. The proceeds support Generation Next!
Our Projects
together we can make a huge dent in the problems in this world. We tackle them by combining our resources. Every person helping makes a difference. Every little bit helps.